Natalie Chustz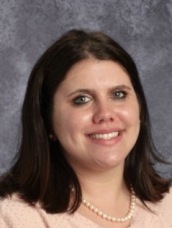 Natalie Chustz
1st Grade Teacher
Phone: 337-504-3400
Employed Since: 8/1/2019
1 Years Experience At School
Natalie Chustz is a native of Lafayette, LA. She received her Bachelor's degree from UL in 2011 and received her Master's Degree in 2013. In 2014, she completed another four courses for an instructional coaching certification. She is the co-organizer of EdCamp Lafayette a free professional development for educators and loves working with other educators at school, in the community, and through educational technology. She enjoys learning new things for her students and the school community.
Natalie has taught Kindergarten, Second Grade, First Grade, and 7th and 8th grade math. She worked with teachers and administrators as an instructional and technology coach and was recently the librarian/ library teacher for grades 1st-7th before joining the Sts. Peter and Paul family in 2019.
Mrs. Chustz and her husband live in Lafayette with their one year old son. Her hobbies include anything educational technology, photography/videography, creating, kickboxing, walking at the park, reading all sorts of books (even children's books), traveling, camping, and spending time with her family especially her son and her nieces and nephews. "