Jennie Larriviere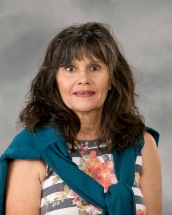 Jennie Larriviere
Teacher Assistant
Phone: 337-504-3400
Employed Since: 8/1/2019
3 Years Experience At School
Jennie is a native of Lafayette, La. She is a graduate of Northside High and attended UL. She and her husband Bernie live in Lafayette and have been married for 45 yrs. She has 3 children Monica, Kevin, Matthew, one son-in-law Johnathan and one daughter-in - law Christina, four grandchildren, Brock, Alyse , Leo and Xander.
She has been a teacher's assistant at Sts. Peter and Paul Catholic school since 2011.
She began working at Edgar Martin Middle School in Special Ed (grades 5th- 8th).She has also worked at Fisher's Childhood Development (pre K -4) and St. Pius Elementary grades (K- 1st).
She has been a teacher's assistant for 30 yrs.